Copyright 2002-2023 © All rights are reserved on our product designs.
Placing an Order
Please call or email us with your orders. We accept credit cards, wire or bank transfers*, money orders or cash for payment. All of our products are custom made to order. Because of the nature of custom made products, your credit card will be charged the full amount for the items, plus the shipping cost, at the time that the order is placed. If the order is cancelled prior to shipping then a 50% cancellation fee applies to the cost of the items. There are no refunds or returns on shipped items. Thank you for your understanding.
* Wire or Bank Transfers: Please ask for our banking details and send the order payment to our account directly. If you would like to send the money from your own bank to our business account with Bank of America please ensure that the wire transfer fees are prepaid at your bank. Effective June 18th, 2021 there is a US$16.00 fee that will be added to the invoice for ANY international bank or wire transfers. The customer is still responsible for any fees charged by their own bank or financial service.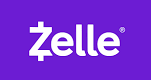 https://www.zellepay.com/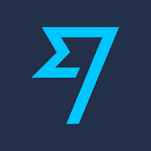 https://wise.com/ Transferwise changed their name to Wise in February 2021.
Important: If you have not used a money transfer service previously and it is not already associated with your bank or credit card provider, then you would be well-advised to contact their fraud department in advance so that they will not interpret the coming queries incorrectly.
Paypal
We do NOT accept payment using Paypal; we did use them for many years but stopped doing so for a variety of reasons.
Undervaluing Goods for Customs
Many times we are asked to deliberately undervalue exported orders so that fees are lowered at the receiving Customs service: please do not ask us to do this as there are very severe civil and criminal penalties imposed by U.S. Customs on the exporter (us) for deliberately undervaluing goods. All exported items are now tracked by U.S. Customs by computer. These penalties are over and above forfeiture of the items by the receiver (you) and any other civil or criminal penalties imposed on them (you) from their own Customs services and/or government. Shipping insurance obviously does not cover loss of shipped items by way of illegal activity and confiscation nor will credit card companies reimburse you for this loss via a chargeback. Thank you for your understanding.
Shipping
Shipping is normally via USPS with which we maintain an account. We do not maintain accounts with FedEx, DHL or UPS for a variety of reasons -- if we use these services at your request they can often be EXTREMELY costly because we do not receive any discounts. If you are located within the United States we can send items to you using your account number with these services which can save you money. Unfortunately, this has recently proven very problematic using accounts located outside the United States so we cannot provide that option any longer. Our suggestion is that you work with the numerous freight forwarding services located around the United States. We are located in Florida so local USPS shipping is less expensive to such companies located in this state or postal zone.**
** https://postcalc.usps.com/domesticzonechart Our local ZIP Code is 34668.
~~~~~~~~~~~~~~~~~~~~~~~~~~~~~~~~~~~~~~~~~~~~~~~~~~~~~~~~~~~~~~~~~~~~~~
Terms and Conditions
The following Terms and Conditions apply to the use of this Web site as well as all transactions conducted through the site or by orders placed through a third party, representative or agent, directly or by any means, including but not limited to conversation, phone, text message, voice mail, letter or fax.
Consumer Agreement
By installing Ishihara-Johnson Cranks Scrapers components you acknowledge that these components are sold without an expressed or implied warranty of merchantability or performance. Ishihara-Johnson Crank Scrapers shall not be liable for any incidental or consequential damages, including, but not limited to, damage, or loss of property or equipment, loss of profits or revenue, cost of purchased or replacement goods, which may arise and/or result from sale, installation or use of Ishihara-Johnson Crank Scrapers components. The sole obligation of Ishihara-Johnson Crank Scrapers shall be limited only to the Ishihara-Johnson Crank Scrapers components to be found defective in workmanship or material, after inspection performed by our company. This Limited Warranty applies only to the original purchaser of the product and only covers the replacement or refund of the Ishihara-Johnson Crank Scrapers component at the discretion of Ishihara-Johnson Crank Scrapers.
Warranties
The Content included in this Web site has been compiled from a variety of sources and is subject to change without notice as are any products, programs, offerings, or technical information described in this Web site. Ishihara-Johnson Crank Scrapers makes no representation or warranty whatsoever regarding the completeness, quality, or adequacy of the Web site or Content, or the suitability, functionality, or operation of this Web site or its Content. By using this Web site, you assume the risk that the Content on this Web site may be inaccurate, incomplete, offensive, or may not meet your needs and requirements. Ishihara-Johnson Crank Scrapers SPECIFICALLY DISCLAIMS ALL WARRANTIES, EXPRESS OR IMPLIED, INCLUDING WITHOUT LIMITATION THE WARRANTIES OF MERCHANTABILITY, FITNESS FOR A PARTICULAR PURPOSE, AND NONINFRINGEMENT WITH RESPECT TO THESE WEB PAGES AND CONTENT. IN NO EVENT WILL Ishihara-Johnson Crank Scrapers BE LIABLE FOR ANY SPECIAL, INDIRECT, INCIDENTAL, OR CONSEQUENTIAL DAMAGES EVEN IF THE COMPANY HAS BEEN ADVISED OF THE POSSIBILITY OF SUCH DAMAGES.
-- OR Depending on State --

The information and content on this server is provided "as is" with no warranty of any kind, either express or implied, including but not limited to the implied warranties of merchantability, fitness for a particular purpose, and non-infringement.

The references and descriptions of products or services within the Web site materials are provided "as is" without any warranty of any kind, either express or implied. Ishihara-Johnson Crank Scrapers is not liable for any damages, including any consequential damages, of any kind that may result to the user from the use of the materials on this Web site or of any of the products or services described hereon.


A possibility exists that the server materials could include inaccuracies or errors. Additionally, a possibility exists that unauthorized additions, deletions, and alterations could be made by third parties to the server materials. Although Ishihara-Johnson Crank Scrapers tries to ensure the integrity and the accurateness of the server materials, it makes no guarantees about their correctness or accuracy.

---
Contact Information
Telephone

727 808 8602

Electronic mail

Customer Support: sales@crank-scrapers.com