Copyright 2002-2023 © All rights are reserved on our product designs.
V8: 260, 307, 330, 350, 403, 400, 455 steel version $94.95; Teflon® bladed scrapers $224.95. Optional oil pump spacer and baffle $54.95.
The Olds scraper has a dual scraper system that works on both the downstroke and upstroke. The picture below shows a Teflon® bladed 455 with the optional oil pump spacer and baffle.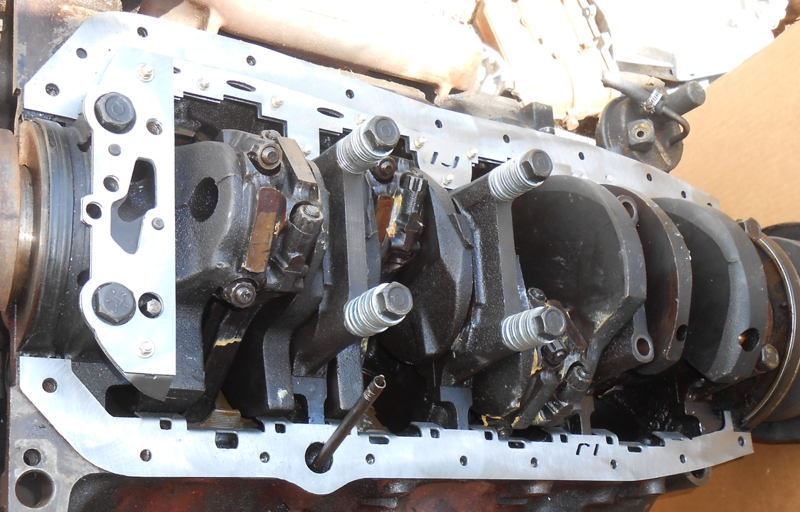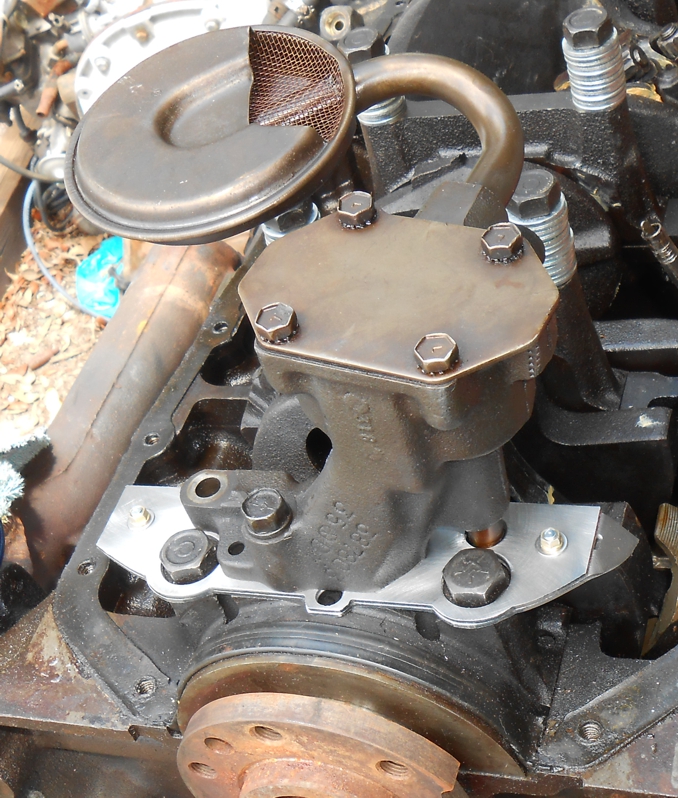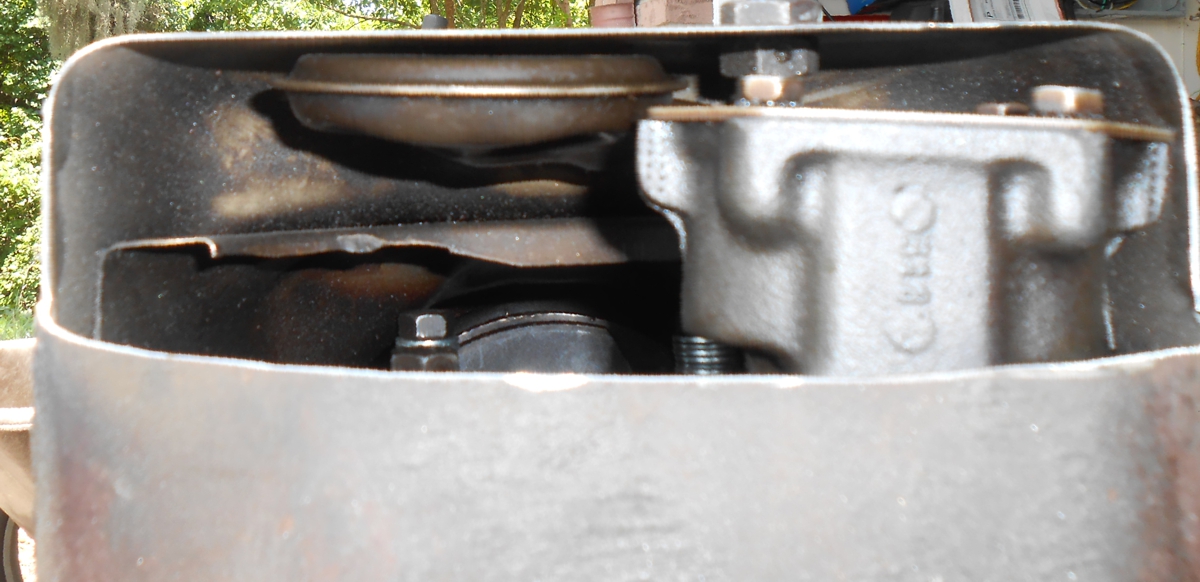 The optional oil pump spacer and baffle brings the oil pickup head closer to the floor of the pan which is desirable to avoid vortexing. The wings and general shape of the baffle serve to suppress oil splashing during hard acceleration.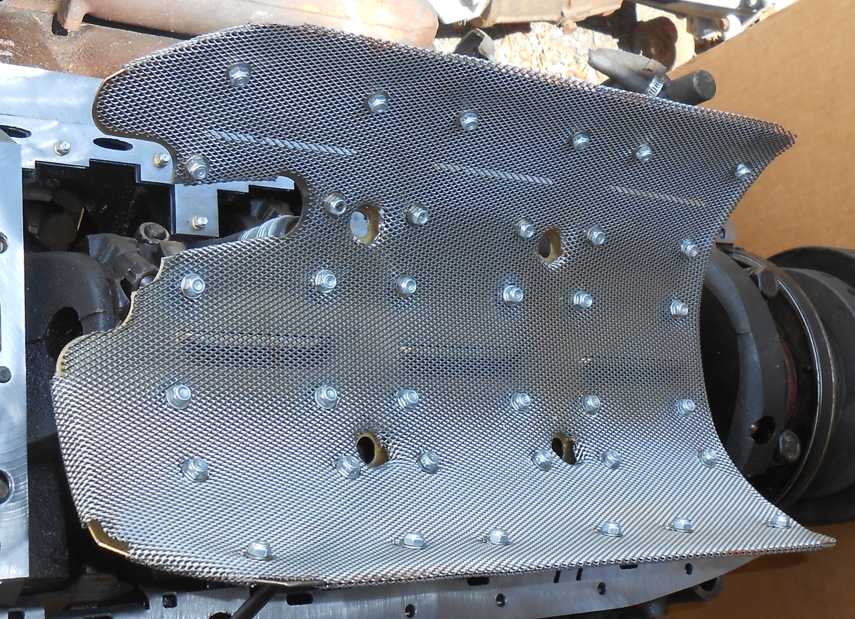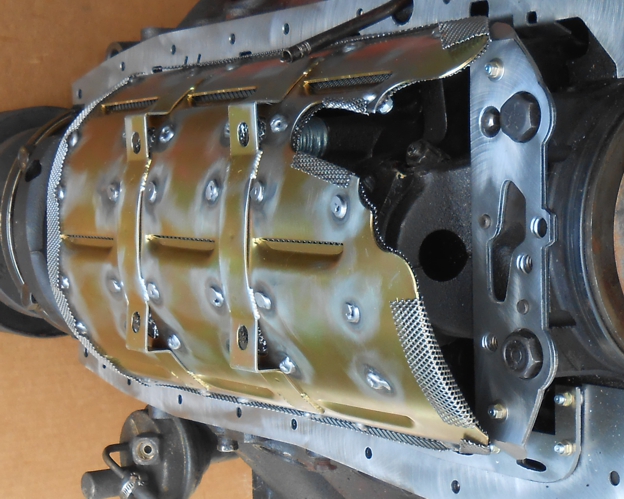 There are modifications available for the Milodon 32245 windage tray; internal directional screening is added: $304.95. You must supply the windage tray core or we can charge for it. Be aware that an installation kit, Milodon 81219, is also required.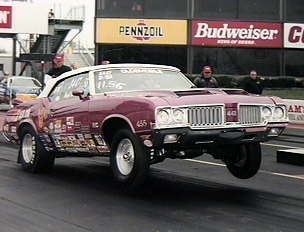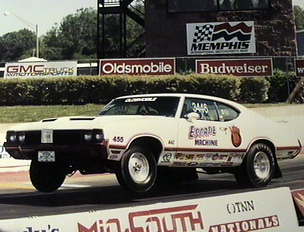 Olds 215 aluminum engine standard stroke or with 300 Buick crank. $94.95 Also available in reverse rotation. Now with dual scraper -- similar in appearance to the Buick-Rover 215 dual scraper. The picture below is of a Teflon bladed version using a Buick 300 crankshaft.