L6: 4.0, 4.2, 258, 4.5, 4.6, 4.7, 4.8, 4.9, 5.0
Important! The 258 used cranks with 4 and 12 counterweights. Please count them or tell us the year of your engine and what vehicle it came in. Single sided scraper with spacer for the opposite pan rail. Copyright 2002-2022 © All rights are reserved on our product designs. $89.95
Now there is also a dual pattern that works on both the up and down stroke of the engine. Copyright 2002-2022 © All rights are reserved on our product designs.
$129.95 Teflon bladed upstroke version: $259.95
Windage tray sump cover:
A triple layer windage tray is available that mounts to a 4.0 girdle. The windage tray acts as a rearsump cover to shield the oil from pulses of air. There are louvers and directional screening with an additional lower layer. These design elements are borrowed from the successful SRT4 tray set. Copyright 2002-2022 © All rights are reserved on our product designs. $249.95
There are two options: 1) have the full length girdle included; 2) the girdle can be shortened so that only the last three brackets are used.
Here are some things to consider:
The main bearing brace was added by Mopar in 1996 on the 4.0. It is important to realize that the oil pan was also modified to allow room for it so if you add it to an earlier engine that is an additional item that needs to be modified or changed. Also, if you are using a 258 crank in your 4.0 block, the increased stroke will not clear the brace without the use of spacers, which makes the fitting issue with the pan larger.
If you choose the shortened version you will have far fewer fitment issues on earlier oil pans and for larger stroke crankshafts. Also, if you plan on shortening it anyway it will save money on shipping cost.
Part numbers and data that you might find useful: Part # 00152474 nut; Part # 06035207 stud .500-13/.375-16x3.97; main bearing bolt torque 80 ft-lb.; retaining nut 35 ft-lb.

Picture showing location of cut: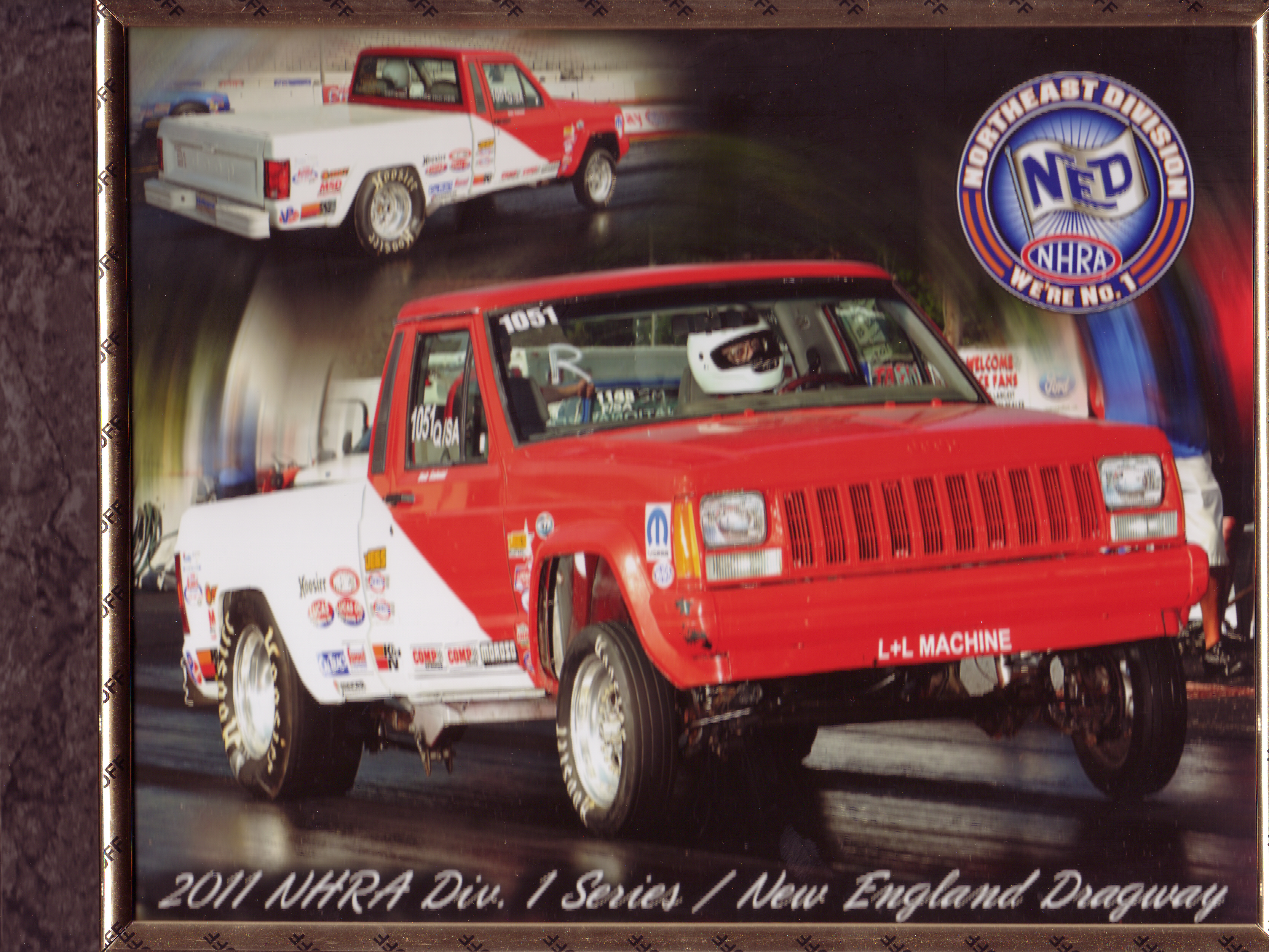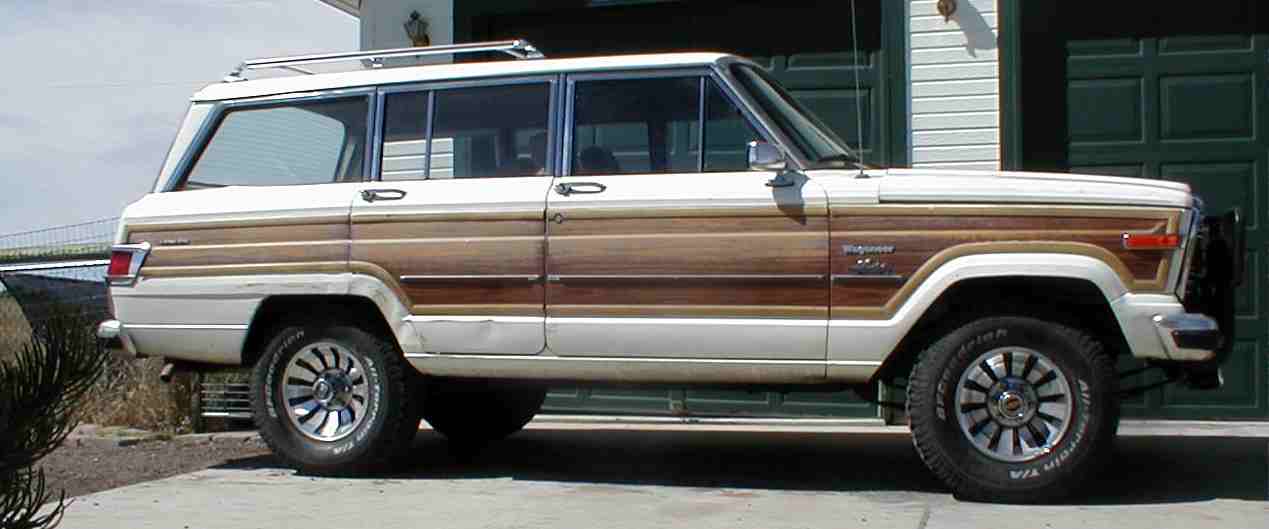 V8: 290, 304, 343, 360, 390, 401
The AMC V8 scrapers are now a dual scraper design that works on both the up and downstroke of the rotating assembly. Copyright 2002-2022 © All rights are reserved on our product designs. $89.95

New! A weld-in windage tray that fits most AMC V8 pans -- look at the flat floor in the picture below. Copyright 2002-2022 © All rights are reserved on our product designs. $159.95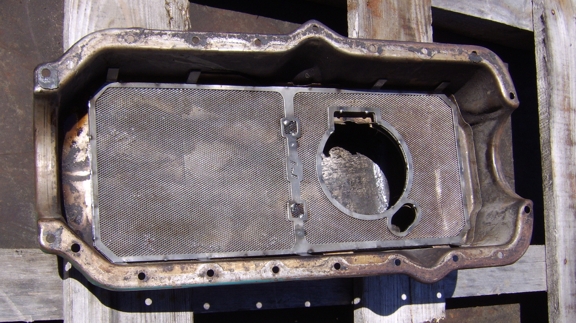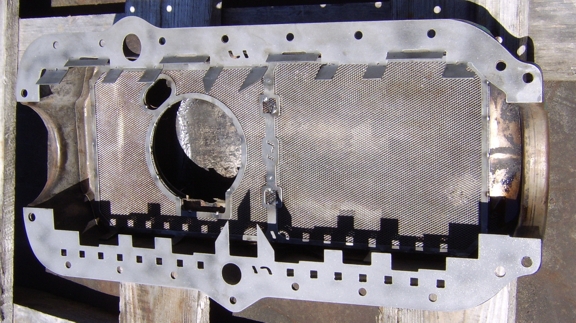 Joe Pinsoneault's AMC AMX 390