The video below shows the installation of one of our Teflon-bladed scrapers on a Studebaker V8 engine:
V8 3.625 stroke (289, 304.5), 3.25 stroke (259) -- please specify as the patterns are different. The patterns are made with the following swept paths for the stock counterweights: 289 counterweight OD, 7.37"; 259 counterweight OD is 6.97". These can be altered if required. Patterns are available for stock rods with stock pal locknuts. There is a pattern available with the locknut area reduced. There are also patterns available for 4-bolt mains that are 7" wide. Other adjustments can be made as needed.
Steel dual scraper (16g ~.060" thick -- used without stock oil pan rail gaskets, RTV silicone gasket maker instead): $94.95
Teflon bladed upstroke variant (comes with the steel downstroke scraper as well): $224.95
Copyright 2002-2022 © All rights are reserved on our product designs.
289 Teflon:

289 steel: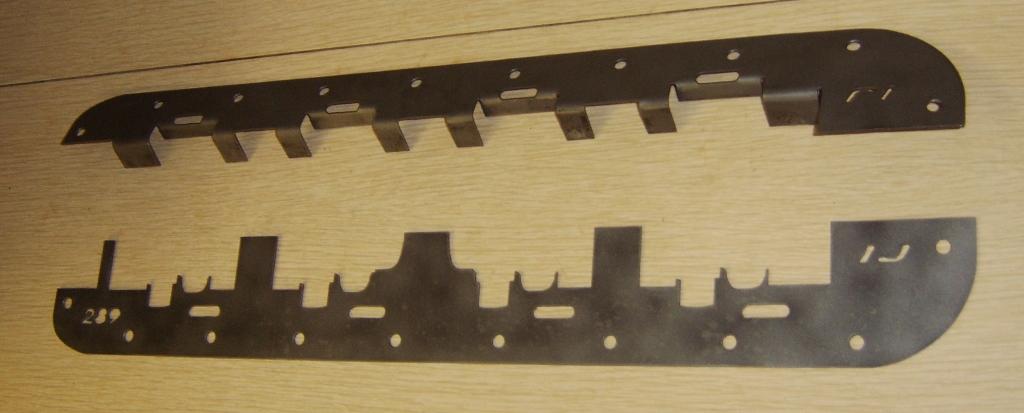 259 Teflon with 4-bolt mains: